If you live here, you find ways to stay busy in the long winter. If you don't live here, you must experience it! With trails, lodging, dining and lots to do, winter can really fly by on the Mesabi! Try one or all of these 10 magic Mesabi pastimes.

#10 Snowmobile
It's a no-brainer! The trails of the Mesabi – all 2,000 of them – lead in every direction, making us the perfect hub for winter fun. No sled? Rent one! Head up to Canada and back, tool all around the Superior National Forest, hit the North Shore – just make your way back to the Mesabi at the end of the day for friendly bars and restaurants, and your kind of lodging – whatever that may mean to you! Get a map.
#9 Cross Country Skiing

There are more than 60km of trails at Giants Ridge alone! Find lighted trails on Hibbing's Carey Lake system, and get into the wilderness on the Big Aspen trail system. In all, there are 11 trail systems in and around the Mesabi. Ask for a map today!

#8 Tubing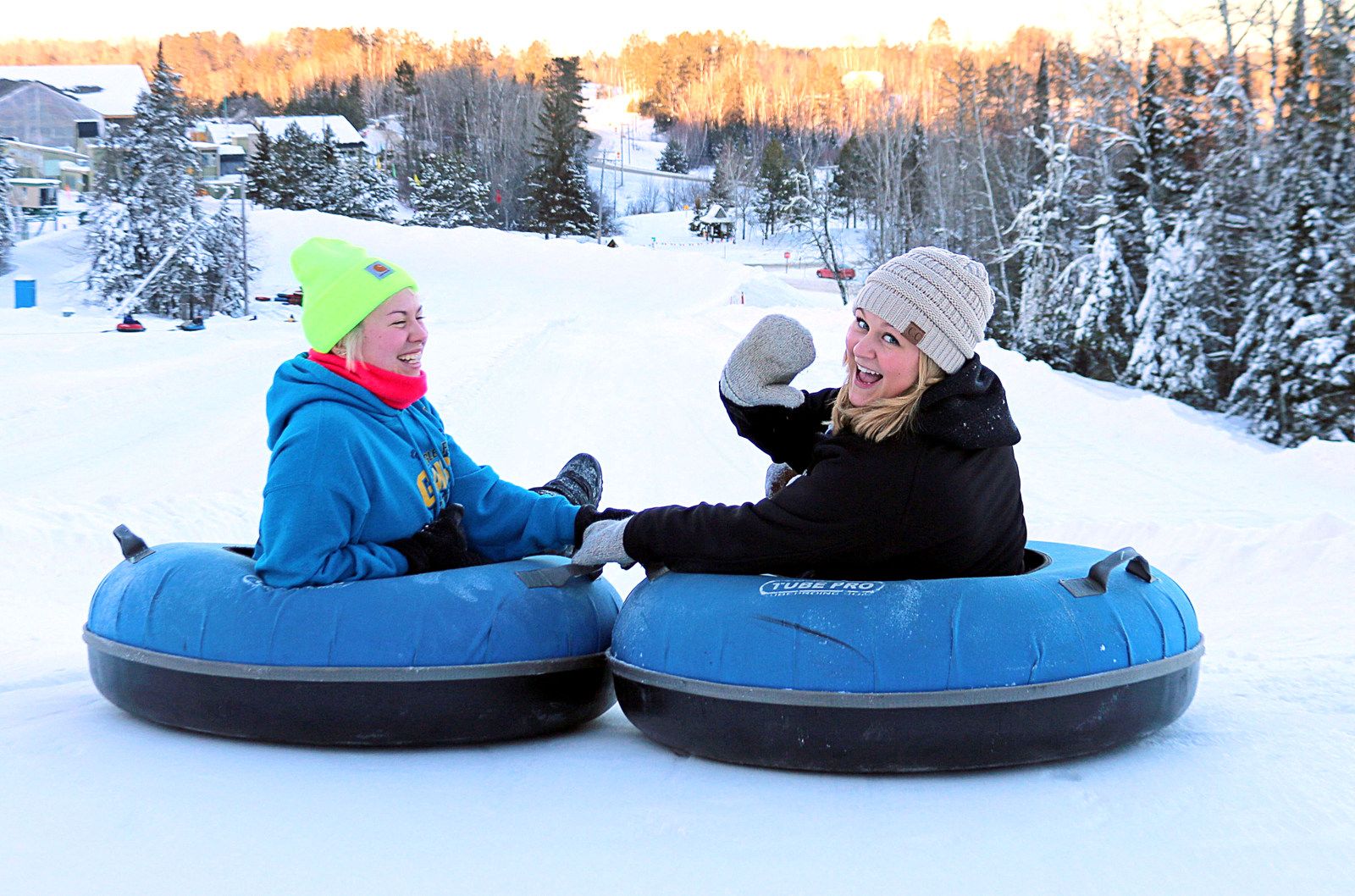 If tubing at Giants Ridge isn't fun, we don't know what is. Perfect for just about any age. You'll love it! TIP: You'd think tubing on a warm day is best, but the snow gets "slower" when it's warm and/or sunny enough to melt snow.



#7 Skating
That's right. Dig up your old skates or rent a pair at someplace like Range Sports in Hibbing and find a rink! There's a supervised outdoor rink with warming shack in nearly every town on the Mesabi, plus indoor rinks that offer open skate on scheduled days.

#6 Disc Golf
There are almost as many disc golf courses as there are towns on the Mesabi. Pick a warmer winter day to try these courses, all of which see a lot of use year-round: Hibbing, Chisholm, Mountain Iron, and Virginia.

#5 Museum-Hopping
Minnesota Discovery Center, Hibbing Historical Society Museum, and the US Hockey Hall of Fame Museum all have winter hours. Get out, go in, and hop into the past!

#4 Fat Biking
Find rentals and groomed trails at Giants Ridge, or check out the fat bike loops at Carey Lake in Hibbing. Want some tips on where to ride? Contact a local club.

#3 Birding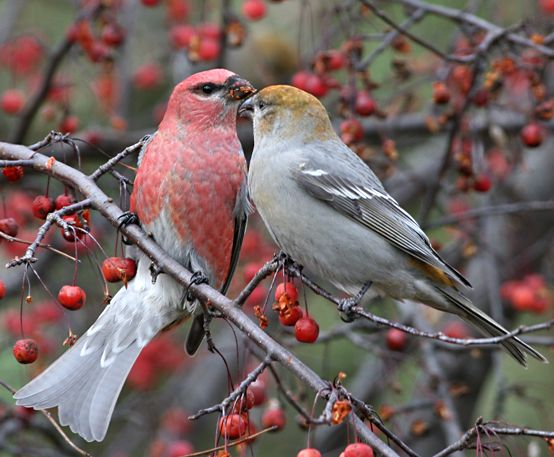 The Mesabi borders one of North America's best boreal bird areas, the Sax-Zim Bog. Ride the back roads of the bog and look for owls, hawks, and many wintering bird species. The Sax-Zim Welcome Center hosts workshops and field trips with a naturalist throughout the winter. Find the bog event schedule here, or request a map and take a ride!

#1 Off-Roading at the OHV Recreation Center
Minnesota's only state-run OHV park is in Gilbert, right in the heart of the Mesabi, and it's free, and open year-round. Stop by Friday, Saturday or Sunday with your machine and explore 36 miles of trails.
Get information on recreation, lodging, dining and everything else Mesabi at ironrange.org