Meetings
Make Meetings More Fun at Giants Ridge
Who doesn't love a meeting at a golf course resort? The Chalet at Giants Ridge is nestled between two award-winning courses, The Quarry and The Legend.
Thanks to plenty of flexible space and recreation options, Giants Ridge is the ideal small conference or mid-sized meeting setting.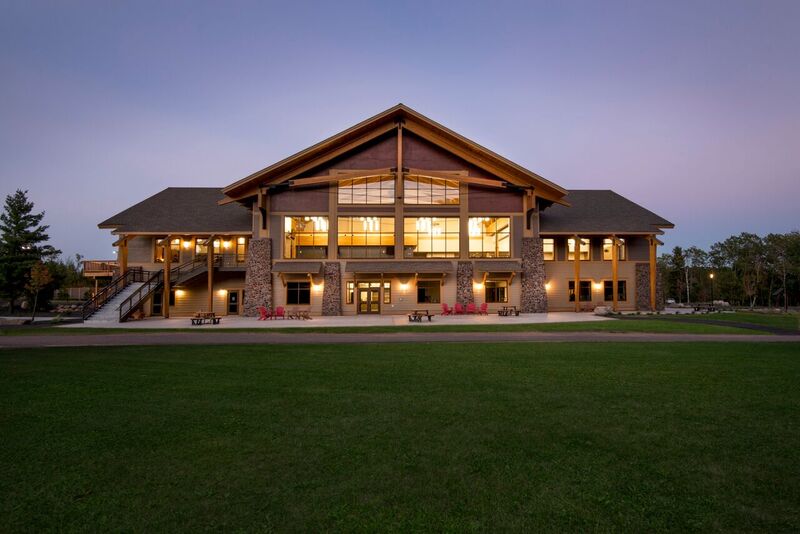 < Onsite lodging includes an all-suites hotel at the base of both the ski area and The Legend Golf Course, along with nearby villas overlooking Wynne Lake. Dining options include the main Chalet space, onsite Burnt Onion Kitchen, the Wacootah Grille overlooking Lake Mine, or Neighbor's Restaurant at The Lodge. At each location, enjoy outdoor dining with water or hillside views.
The Chalet seats 150 at rounds; the Lodge banquet space seats 200 at rounds; the Wacootah Grill seats 60 at restaurant tables.
Recreation options include outstanding golf, lift-served gravity mountain bike trails, hiking trails, disc golf, rock wall climbing, and access to the paved Mesabi Trail for walking or cycling.
One or any combination of the venues may be used to host your meeting. Contact us to arrange conference rates at The Villas and The Lodge, and with help planning pre- and post-event activities. 218-749-8161.