There is no more wonderful, or stressful, time of year than Christmas. Holiday shopping, lines out the door for the kids to visit Santa, and scrambling for festive holiday fun can often sap the cheer right out of our Christmas spirit. Why not skip the nightmare before Christmas and hitch your sleigh up to Northern Minnesota for "Jingle All The Range"?
What is Jingle All the Range?
The Iron Range consists of cities and townships that offer a variety of festivals, holiday markets, parades, and even festive fireworks shows! A new website, www.JingleAllTheRange.org brings all of these events together to for a cohesive family holiday spectacular that brings all of the joy of Christmas without all of that seasonal strife.
Complete with 'Where to Find Santa', LIVE Reindeer cam, NORAD Santa tracker, 'Hibbing to Hoyt Lakes' weekly itineraries, and events organized by city; the Jingle All The Range website will help create a holiday season you and your family won't forget!
When does it start?
The first of our events, The Festival of Trees in Virginia, MN, begins on the 17th of November. However, our website is already up and running along with our Facebook page where you can plan your holiday well in advance. Shopping, dining and lodging specials are listed as well, to help you make the most of your seasonal outings! Make sure to visit our website and take a peek at what the holidays have in store here on The Range.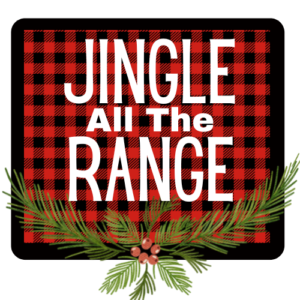 Look for this logo on our new, commemorative ornament, and buy one for your Christmas tree on our Facebook page.
Notice an event that's missing from the Jingle calendar? You can add it by filling out a form on the Jingle website !