Countdown to Independence Day, 2023
Fourth (and Third) of July events and activities abound on the Iron Range. Peruse these posters for detailed information about parades, fireworks, games, street dances and more. If you're in and around Gilbert, Biwabik, Aurora, Virginia, Buhl, Side Lake, Mountain Iron, Nashwauk, Keewatin, Ely or Eveleth this holiday, scroll on to make plans for Fourth of July Fun
Gilbert
Gilbert kicks things off Friday and rolls the fun right on through the weekend.
Biwabik
Biwabik has so many Independence Day activities scheduled they barely fit on the poster!
Aurora
Aurora's Patriotic Days start with music and end with a parade and have a whole lot of fun in between!
Virginia
Food trucks, fireworks and Fourth of July fun are happening in Virginia.
Buhl
Saturday is shaping up to be super-fun in Buhl!
Side Lake
This lake community has one of the region's best-loved parades.
Mountain Iron
Mountain Iron is hosting a Fourth of July family day.
Nashwauk
A fighter wing flyover and a tractor pull are just a few of the fun things happening in Nashwauk.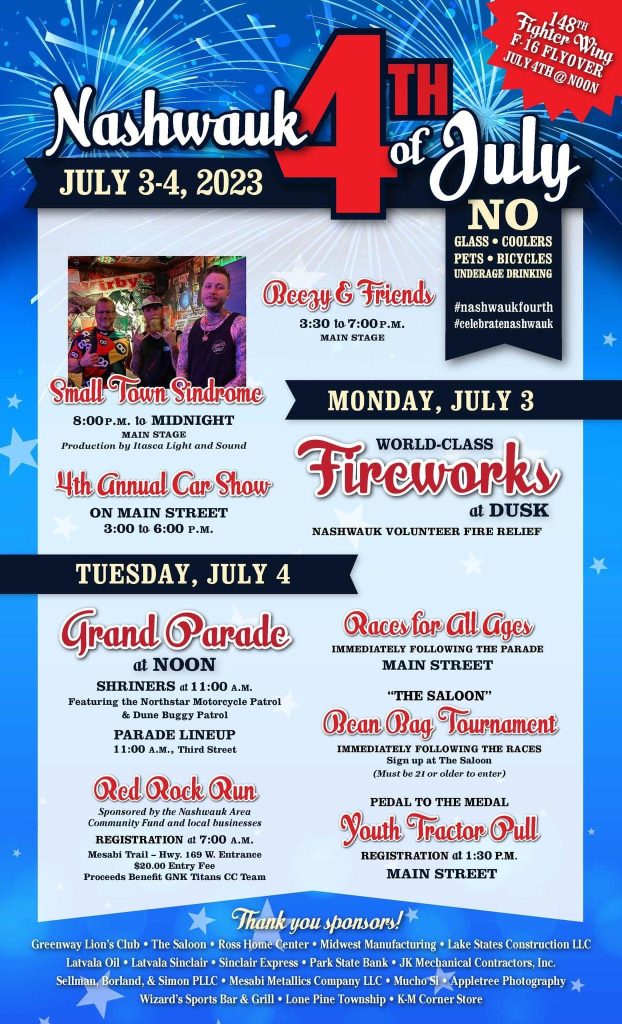 Keewatin
Keewatin's got it all, and wrestling, too!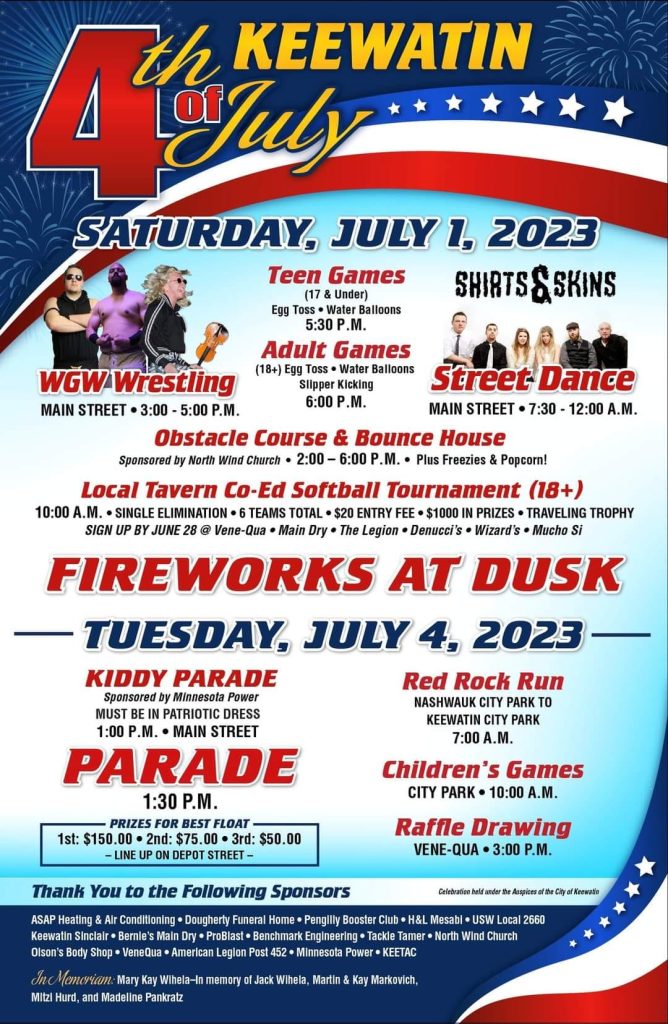 Ely
Whiteside Park in Ely is going to be rockin' this weekend!
Eveleth
Finally, the Mighty Thunder Over Eveleth can't be contained in a poster. Check their website for details.
Did we miss anyone? If you have a flyer to add, send it, or a link, to info@ironrange.org. Happy Fourth of July from all of us at Discover The Range!