By late September, 2017, the Mesabi Trail will be whole again once more. The completion of a massive construction project that caused the paved cycling trail to be rerouted for nearly two years is reaching its conclusion in Virginia. It was an inconvenience that may very well be worth it: trail users will now experience a new bridge and connection between Virginia and points south and west.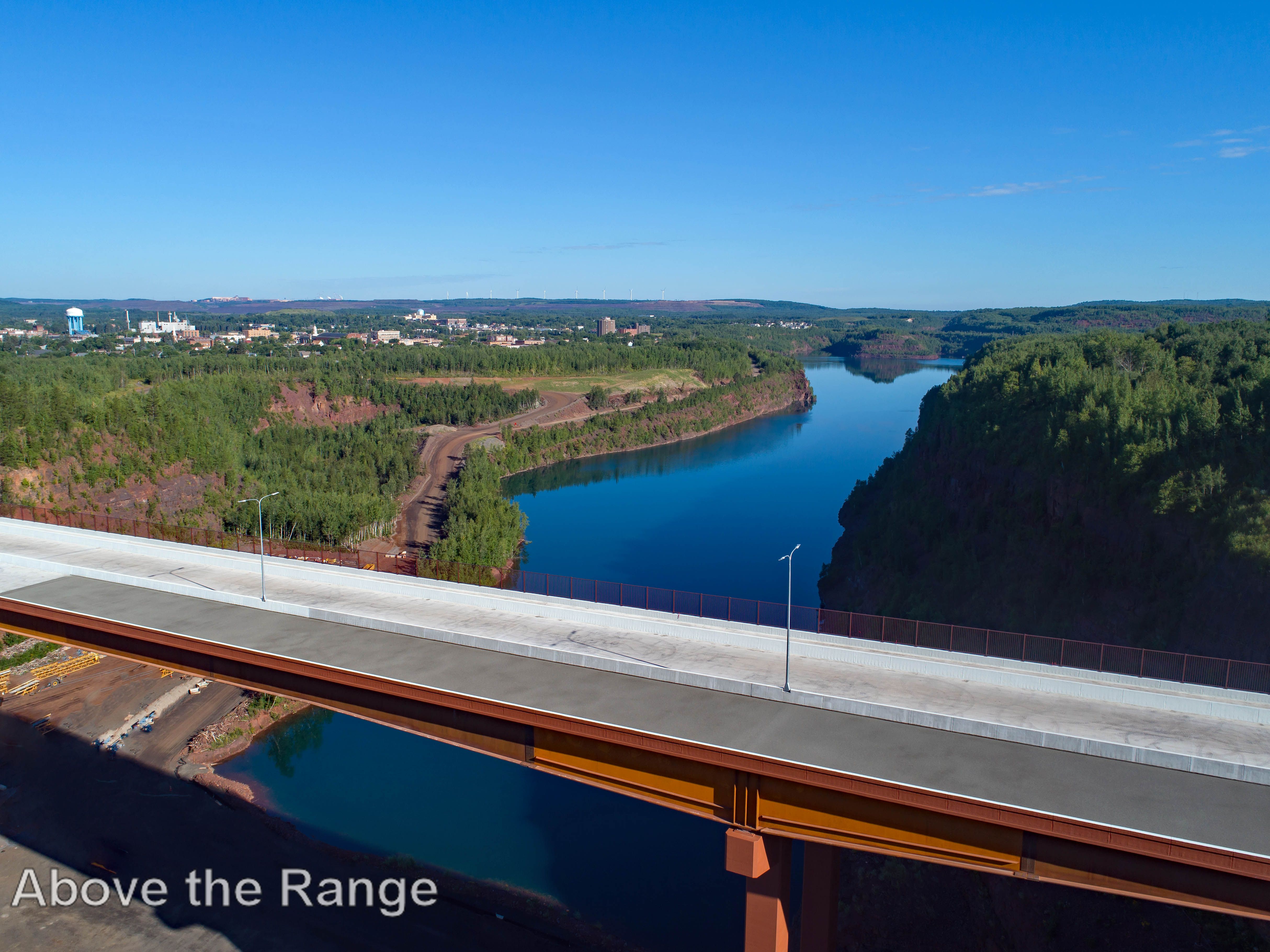 The reconnection brings back 75 miles of continuous trail, from McKinley in the east, through Gilbert, Eveleth, Virginia and Mountain Iron, across the Mesabi Iron Range over to Grand Rapids in the west. Mesabi Trail spurs connect Giants Ridge resort with its 15 miles of hiking trails and 40km of off-road cycling, with Biwabik and Aurora.
As the trail winds west, cyclists and hikers will pass lakes and cross wooded areas.
Mileage from the east end of the trail, in McKinley, to Hibbing, is 35 miles. Be sure to stop by Hull Rust Mine View in Hibbing before Sept 30, and set up a free tour of the Hibbing High School. Recommended places to eat and snack: Kandyz-n-Konez or Memory Lane Cafe in Gilbert; The Shop Coffeehouse, Kunnari's Kitchen and Natural Harvest Food Co-op lunch counter in Virginia; Mac's Bar in Mountain Iron; Black Bear Bakery and Valentini's in Chisholm; or JJ's Coffee and Cream or Bailey's Courthouse Cafe in Hibbing.
For information about fall travel on the Mesabi Iron Range, visit ironrange.org. Click here to see lodging specials, request scenic drive maps, or get other free guidebooks.